Workshops and Activities
Each participant is able to develop their skills, creativity and working life through accessing our workshops and activities. We have thriving onsite activities that include our Bakery, Crafts and Garden Workshops. We offer a variety of wonderful locally made or grown products.
Skills range from using machinery and equipment to specific craft skills like working with flour, knitting, textile, felting, candle and paper crafts. Seasonal community days of making apple juice and harvesting punctuate the cycle of the year. Participants develop a great sense of pride in their activities and are a crucial part of the great atmosphere in the activities. There are opportunities to develop creative aspects like drawing, painting  and music.
There are also various indirect but equally important benefits to being part of these group activities such as the practice of numeracy and literacy skills, the valuable opportunity to be recognised as individuals with a creative input, the joy and pride in being part of a process that uses raw materials to create a beautiful finished product and the benefits of being able to socialise in a supported environment and to develop social interactive skills.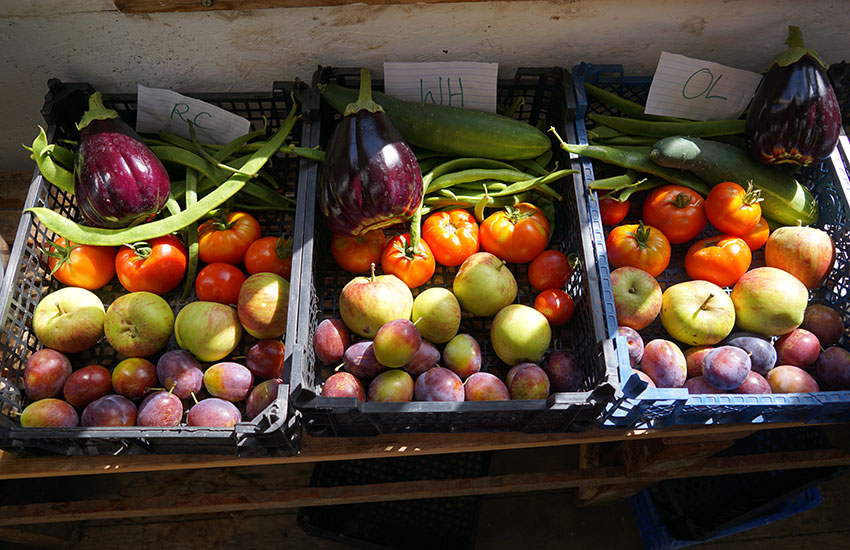 Accessing the Wider Community
We value being part of our local and wider community and actively support each of our residents in benefiting from the range of activities and facilities that are available. Orchard Leigh Community promotes social inclusion and fosters beneficial local links to facilitate our residents' interests and choices. Opportunities that can be enjoyed vary from routine activities such as attending college or visiting the local Leisure Centre. There's also attending pottery, woodwork, swimming, other sporting activities and volunteering with other local organisations.
Eastington has all the benefits of a village with it's small shops and pubs. Stroud and Gloucestershire also a short bus ride away where visits to the theatre, concerts and all the big city attractions can be enjoyed. Cam and Dursley train station is not too far away too.
Find out more about the Activities at Camphill